Story
Phantoms. They came out of nowhere to hunt the souls of the Spirit Warriors. Evil. Vicious. Cruel. They must be stopped. Defeat them and free the souls of their victims!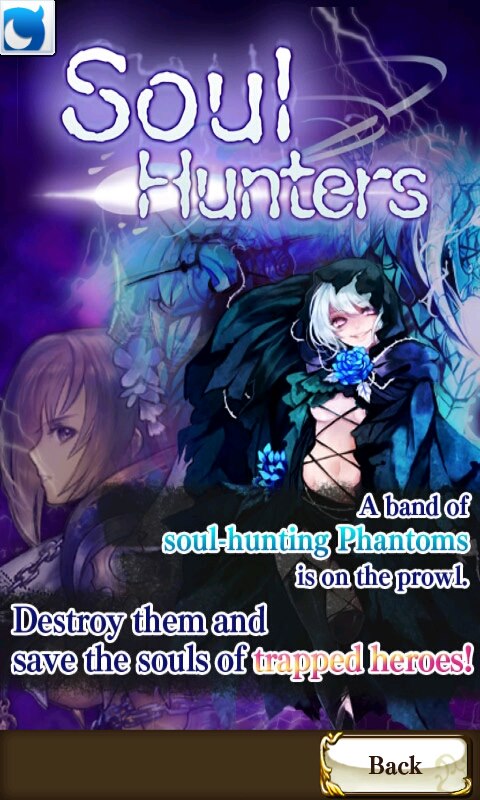 Rules
About Soul Hunters
During the Soul Hunters event, phantoms will appear at random during Training. Defeat them and free The Spirit Warriors from their turmoil! Defeat phantoms to gain BT Pts. Earn BT Pts and secure a high rank. High ranks give great prizes! You can also gain rewards by collecting Spirit Shards – an item that drops from phantoms once you've defeated them. You can collect your Rank Rewards by tapping the "Receive" button on the Ranking page after the event has finished. If the reward is a card, and your unit list if full, it will be sent to your inbox instead.
Event Schedule
Soul Hunters will start on December 6, 2012, after maintenance and end on December 14, 2012, at 2:am PST/PDT.
Rank Rewards
1st: Ethelred the Phantom (6★); 4★Plus Ticket x 3
2nd-5th: Ethelred the Phantom (6★);  4★Plus Ticket x 2
6th-10th: Ethelred the Phantom (6★); 4★Plus Ticket x 1
11th-15th: Ethelred the Phantom (6★)
16th-30th: Elizabeth the Phantom (5★); Premium Ticket x 3
31st-50th: Elizabeth the Phantom (5★); Premium Ticket x 2
51st-100th: Elizabeth the Phantom (5★); Premium Ticket x 1
101st-200th: Elizabeth the Phantom (5★)
201st-300th: Anne the Phantom (4★); Premium Ticket x 3
301st-400th: Anne the Phantom (4★); Premium Ticket x 2
401st-500th: Anne the Phantom (4★); Premium Ticket x 1
501st-700th: Anne the Phantom (4★)
701st-1000th: Premium Ticket x 3; Time Elixir (P) x 3
1001st-2000th: Premium Ticket x 2; Time Elixir (P) x 2
2001st-4000th: Premium Ticket x 1; Time Elixir (P) x 1
4001st-5000th: Time Elixir (P) x 3
5001st- Time Elixir (P) x 2
Reward Cards