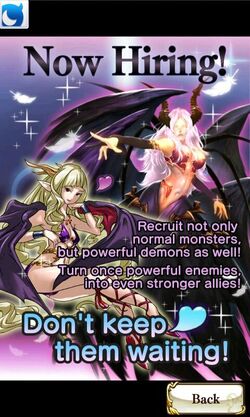 Six indications from Mina:
• I don't think the transformation will succeed.
• It's good to be successful but...
• We must believe the reincarnation will be successful.
• It's hard to say if the transform will succeed or fail...
• I think the reincarnation will succeed.
• The possibility of a successful transformation is very high.
New Units
Agnes the Wroth              Blad the Horror                 Charl the Reaper               Dorothy the Delirious