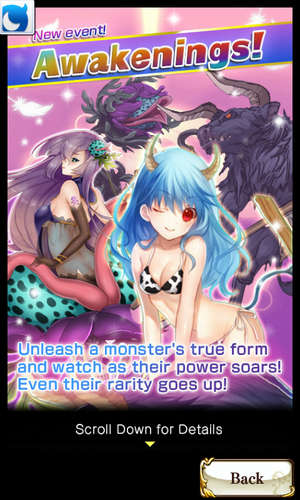 Schedule
May 23 - May 30, 2013
Monsters that can be Awakened
How to Awaken these Monsters
Warning
Monsters that don't appear on the Monster Selection screen can not be Awakened.
Monsters that are registered under your Favorites must be unFavorited before Awakening.
Ad blocker interference detected!
Wikia is a free-to-use site that makes money from advertising. We have a modified experience for viewers using ad blockers

Wikia is not accessible if you've made further modifications. Remove the custom ad blocker rule(s) and the page will load as expected.